We thought you might like a bit of history thrown in; so heres a quick round up of our past at Wapsbourne.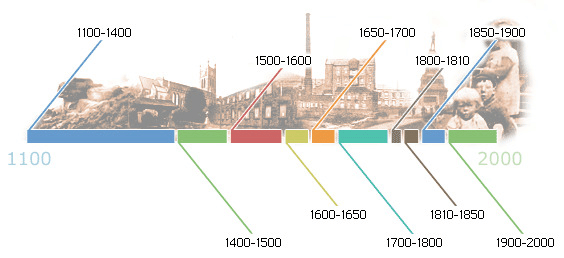 The name Wapsbourne is the modern version of the older Sussex names of Whapplesbourne, Werpplesborne and other derivatives. The name means 'a track by the stream'. This track leads you from Lewes to East Grinstead, right past the Elizabethan Manor house built in the late 15th C. Wapsbourne was once part of the Sheffield Park Estate, auctioned into private hands in 1953 when the estate of several thousand acres was broken up.

THE FARM & MANOR HOUSE HISTORY
It is thought that there has been a building of some description on the site of Wapsbourne Farm since Anglo Saxon times.It was known at Domesday time as Werpesburn, which in Sussexvernacular later became Wapses Boorn.
The present L-shaped building is the remaining part of an earlier larger E-shaped house. 
Our team in full flow during the season is quite large, so here are a few team shots.
Wowo campsite is proud to have so many happy customers over the years. We have hosted families from all over the country and many of them come back year after year.
No need to take our word for it though, have a look at what they have to say for themselves, and if you have stayed here before why not contribute with a review of your own.
There is so much going on at Wowo, so if you are interested in camping here, or are already a lifelong fan of our campsite – please join our newsletter.
We promise not to spam you every 3 days, just a casual update every month or so about what we have been up to and what is new to Wowo – just to keep you informed.
So now we are very happy to welcome you to this bit of Sussex countryside, we hope you enjoy the setting and keep coming back year after year to see.
Welcome to Wapsbourne from us all!

You will no doubt have a handful of questions before you come camping. There is a ton of information around this site that should provide you with the answers you need. However if there is anything else, please check out our FAQs that should cover everything that you can think of. If there is still something missing, you can drop us a line.