DIRECTIONS TO WOWO CAMPSITE
Use the map below to get driving directions. Further down this page are instructions and points about getting to Wowo. Fee free to give us a call if you do get lost on the way on 01825723414.
The Bluebell railway has re-connected it's tracks with East Grinstead. Now it is entirely possible to travel to Wowo by train to East Grinstead from anywhere in the country, and then on to Wowo in style with a trip on an old fashioned steam train at the Bluebell Railway. https://www.bluebell-railway.co.uk
We'd like to encourage you to use public transport for endless reasons we hope you are all aware of.
If all of your group travel to us via public transport, then we will give you a 10% discount on your camping stay and 5% if you are glamping. Ask reception for more details.
Here is a link to a lift sharing site so you can make travelling cheaper: https://www.liftshare.com/uk

From Lewes: Compass bus route 121 Lewes to Newick via North Chailey. Alight in North Chaliey at the petrol station. (Operates to Sheffield Park on Saturdays)
From Haywards Heath: The Sussex Bus route 31 to Uckfield. Alight in North Chailey opposite the petrol station.
From Uckfield: The Sussex Bus route 31 to Haywards Heath. Alight in North Chailey at the petrol station.
When you arrive at the North Chailey petrol station, head north along the A275 (following signs to the Bluebell Railway) for about one mile. Taking a left, cross the road (carefully!!) up Banks Road. Walk along Banks road for 160 meters (3 minutes) and take a right down a steep track. You should see a footpath sign at the entrance. Once at the bottom of the track, you will see a stile, cross over that and walk straight through the fields for around 15 minutes. You will find a gate at the bottom of this field.
You've found Wowo!
APPROACHING FROM THE NORTH BY ROAD
For those of you with clever Sat-Navs: TN22 3QT
M25, junction 6, take A22 to East Grinstead.
Through Forest Row, turn right at Wych Cross.
Onto the A275 to Lewes.
Through Danehill and arrive at Sheffield Park.
Pass Bluebell Railway on the right hand side.
Wapsbourne is the NEXT entrance on the right hand side and is signposted with large wooden signs.
APPROACHING FROM THE SOUTH BY ROAD
For those of you with clever Sat-Navs: TN22 3QT
A275 from Lewes / Brighton.
Cross the A272 at North Chailey (by kings head pub).
A275 sign posted to Bluebell Railway / Sheffield Park, drive for approx 1mile
Wapsbourne Farm is on the left hand side shortly after the road bend sign and is signposted with large wooden signs
From Victoria take Brighton line to Haywards Heath station. Other lines come to Uckfield.
A taxi from Haywards Heath is £15-20 when pre-booked with Evo Taxis: 01444440444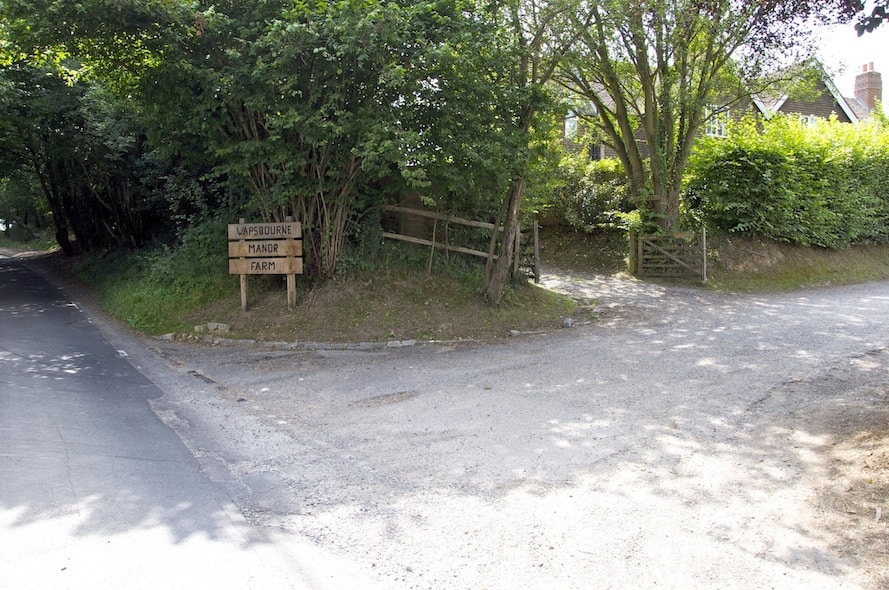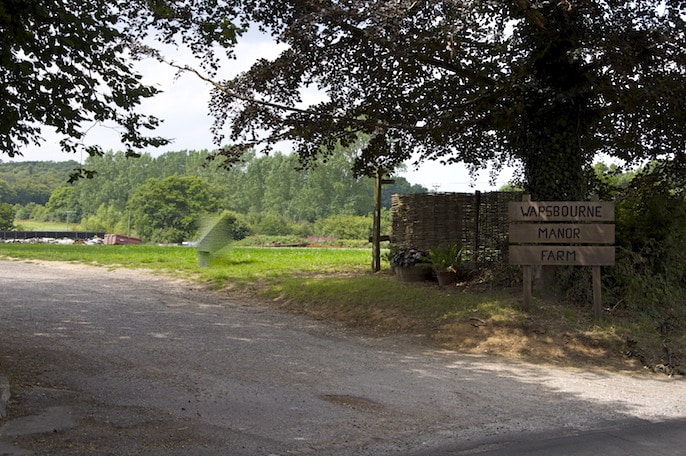 Once you have turned into the drive (Pictured above), keep driving down the track for roughly
300m following signs to reception. You can then park infront of the barn.

You will no doubt have a handful of questions before you come camping. There is a ton of information around this site that should provide you with the answers you need. However if there is anything else, please check out our FAQs that should cover everything that you can think of. If there is still something missing, you can drop us a line.