NURTURING EARTHLINGS WORKSHOP
NURTURING EARTHLINGS - FOREST SCHOOL INSPIRED SESSIONS
Nurturing Earthlings is a small family run venture based just down the road from Wowo, specialising in forest school, nature connection, natural crafts and team building games. Katie leads the team and is passionate about connection – to ourselves, to each other and to nature.
The sessions all include welcome circles and a chance to share gratitude and may include an invitation to co-create natural art, weaving projects (like dreamcatchers), scavenger hunts, team games, tree songs from the Children's Forest and stories from nature. The team are all highly experienced in working with children of varying ages and have a real passion for what they do.

Join us for a morning of natural crafts (such as clay modeling, mobile-making, journey sticks, dreamcatchers, willow wands, corn weaving), and coming together in song and story. A chance to make new friends, learn new skills and connect with the beauty of nature.
6-12 year olds. 2hrs – £16pp. Max 20 kids. 

Join us for an afternoon of nature connection games, wild skills, natural mandala making and songs. Experience the magic of forest school by playing in the woods, learning nature ID tips and meeting new friends (human and plant!).
6-12 year olds. 2hrs – £16pp. Max 20 kids. 

Running for 3 days from Monday 24th to Wednesday 26th July:
Join us for a day of forest school fun in the woods! You come together with our tribe to play games, make natural crafts, learn new skills, sing some tree songs from The Children's Forest and make new friends on the campsite. You'll need to pack snacks, water and lunch because our day will be full of playful energy and you'll want to stay boosted!
6-12 year olds. 6hrs – £38pp. Max 20 kids. 
ABOUT THE WORKSHOP LEADERS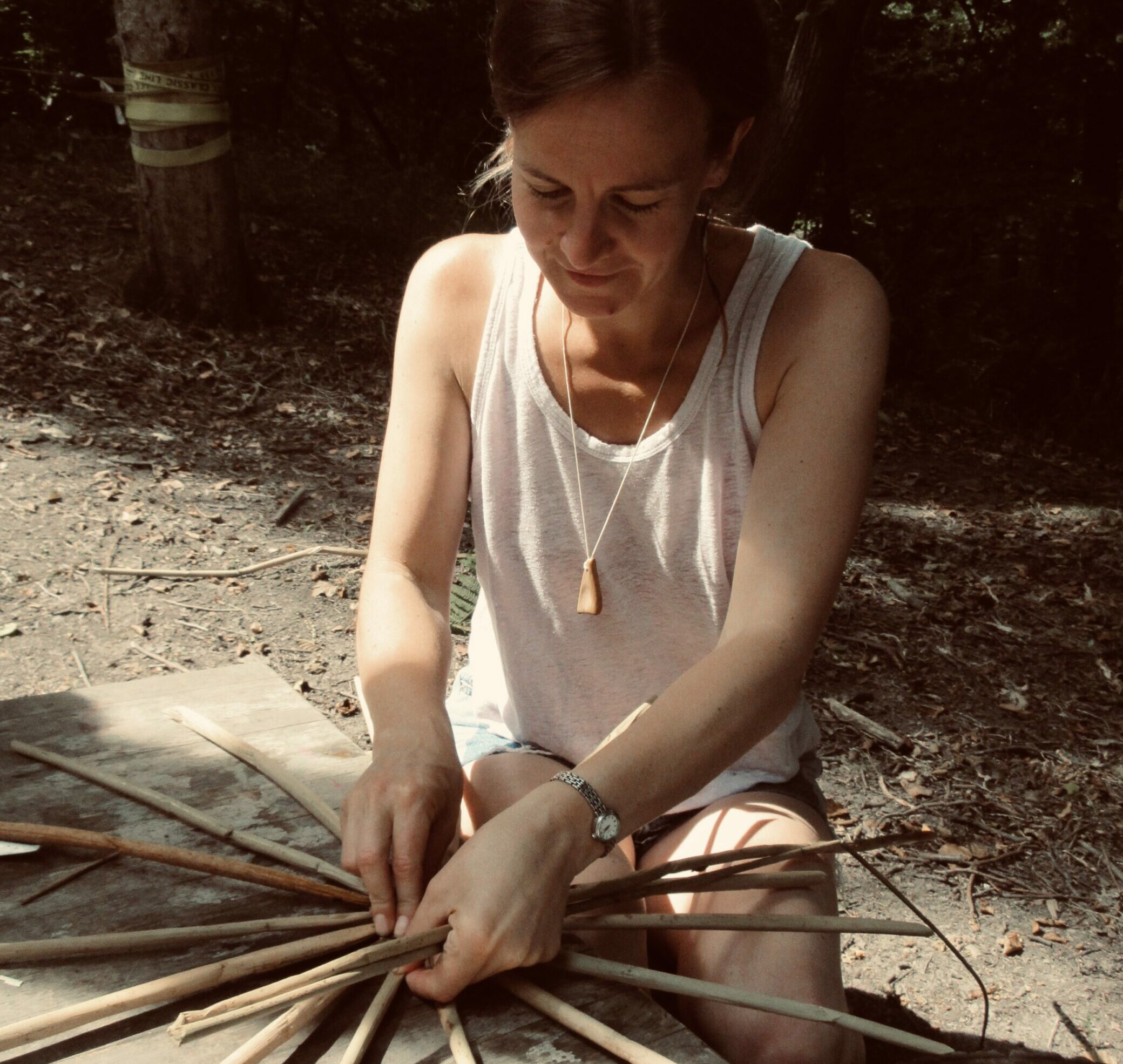 Katie is a qualified Forest School Leader, a Children's Forest Facilitator, a Mother's Firekeeper, a Best Practice award-winning Story Massage Instructor and a keen cartwheeler.
She is always learning and is the safeguarding lead with enhanced DBS, outdoor first aid and food hygiene certificates. She also teaches dance so may be prone to get everyone moving!
Katie has been a big Wowo fan ever since she first joined Alice's home ed herb club here in 2017 and is delighted to be here sharing in the magic of these lands with you all.
Sophie has been working with children for over a decade, particularly in her role as a Centre Director of an education centre for 10 years, specialising in workshops and interactive learning.
Her particular interests lie with the arts, especially drama, craft and singing. She loves to find her inner child to create mysterious imaginative games and get everyone involved.
Sophie has enhanced DBS, safeguarding training and is Katie's sister, so they are well versed at working together, always having fun!

There is so much happening at Wowo throughout the year. Whether it's workshops, music, activities, campfires or anything else you want from your camping trip, make sure you stay in the know by subscribing to our newsletter. We promise no spam, just some casual updates every month or so!
If you want to book onto a workshop but still have some questions, we will be happy to help clear things up for you! You will need to make the booking on the booking section on the relevant workshop page, but if you have anything to ask about any workshops then please drop us a line below.