There is so much to do here in Sussex. From exciting days out to famous attractions such as the Bluebell Railway, to historic castles and beautiful gardens.
We have separated all the local attractions into 3 sections below: Family Days Out, Farms & Parks, and Gardens & National Trust.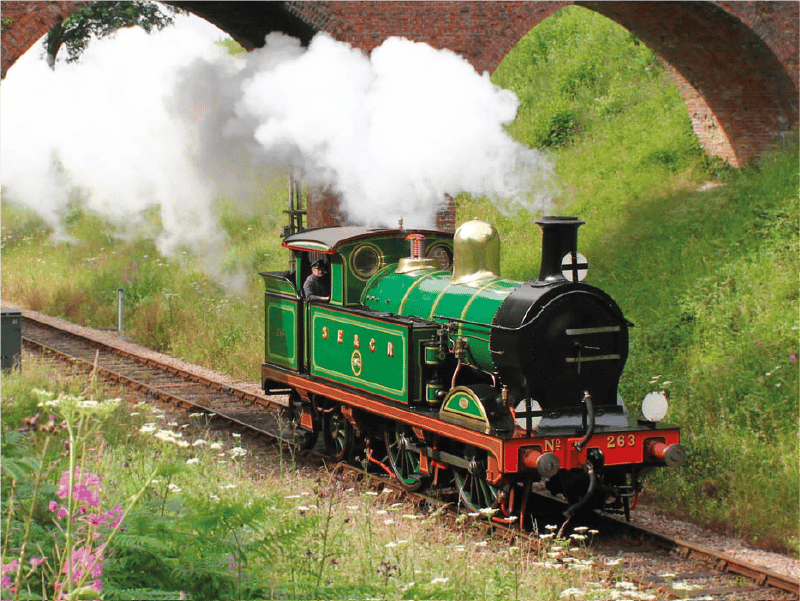 Only a 5 minute walk away, featuring old fashion steam trains with restaurant and pub on the station. The trains runs regularly and is a popular visit with children.
https://www.bluebell-railway.com
Open all year with more trains running in peak times, see website for timetable and pricing details.
Many of the enchanted spots where Winnie the Pooh and Christopher Robin found adventure are tucked away in East Sussex. Poohsticks Bridge, Galleon's Lap, Roo's Sandpit, the North Pole, the Hundred Acre Wood and the dark and mysterious Forest can be found in the area of Ashdown Forest.
Ashdown forest is only 7miles away (10minute drive), and all these sites can be visited.
Open everyday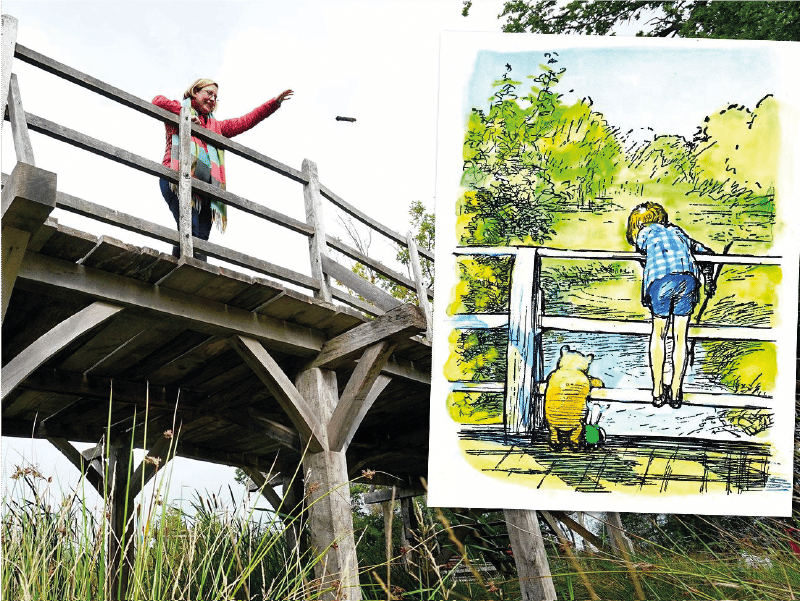 One of the most famous and evocative castles in Britain, Bodiam is fully intact on the outside.
Spiral staircases and ramparts are all explorable.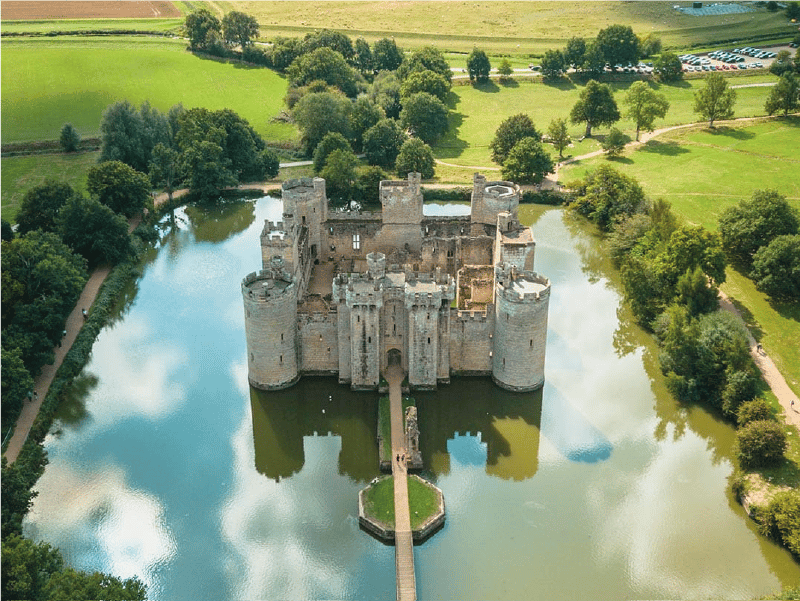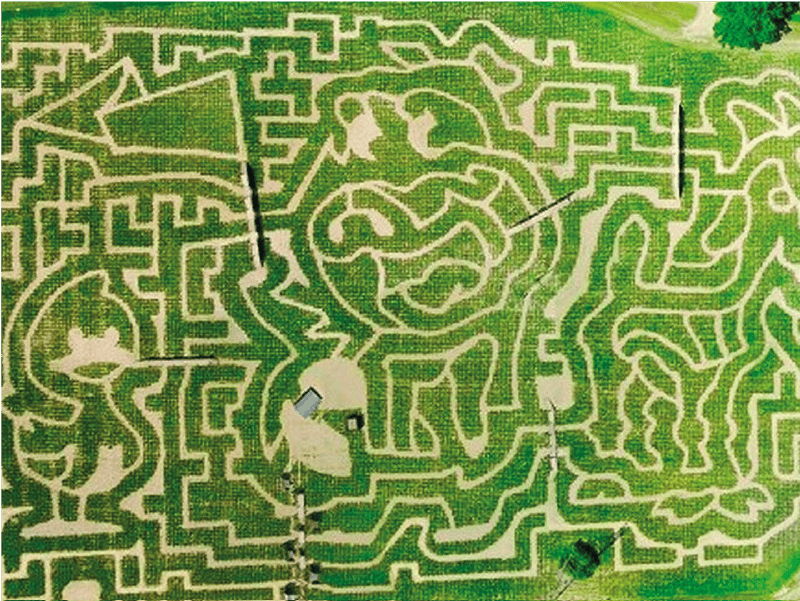 Known for its Maize Maze/ fun park, this farm is great for kids and adults alike.
A new Maze design every year, lots of rides and activities, and a large shop plus Tea Room.
There are loads of friendly animals here for the kids. There is a large play area, adventure playbarn, picnic area and a baby area for toddlers.
The Barn cafe sells fresh, locally sourced food all day. Great day out for the kids. Located right on the A22, 5miles south of Uckfield.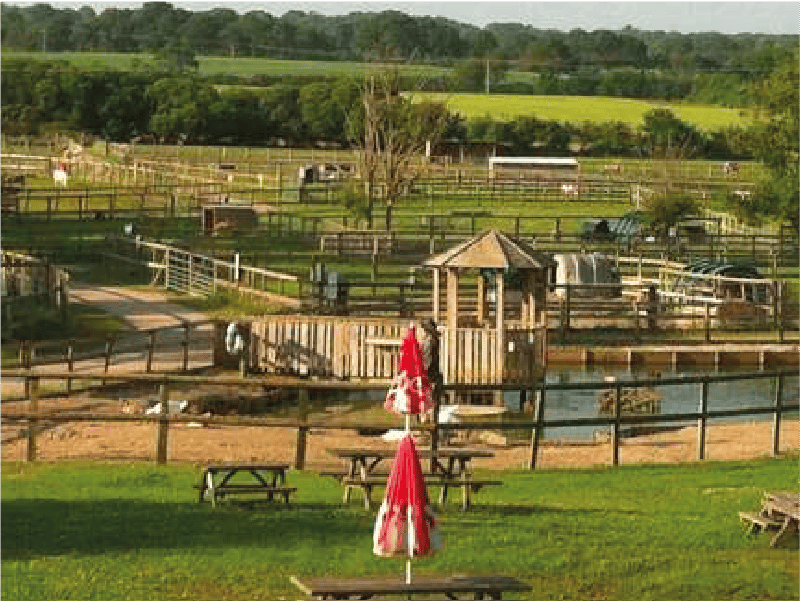 Treetop adventure park.
The undisputed king of the jungle/ forest is Go Ape. If you like outdoor adventure, this is an excellent opportunity to climb, jump, swing, zip and walk over high rope bridges. Excellent day out for older children.
Book beforehand necessary. On E.Sussex / Kent border. 1 hours drive from Wowo.
Outdoor activity Centre.
On the wire, Hindleap Warren is a great day out for loads of activities. It is set in a beautiful 300 acre of woodland in Ashdown Forest. Experienced staff take the kids through a wide range of activities from climbing, canoeing, archery and bushcraft. Designed for groups of children.
Located near Wych Cross, Forest Row – Only 15min drive from us.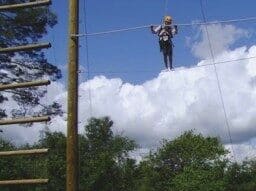 You will no doubt have a handful of questions before you come camping. There is a ton of information around this site that should provide you with the answers you need. However if there is anything else, please check out our FAQs that should cover everything that you can think of. If there is still something missing, you can drop us a line.