Their brand new School Membership Program has just launched offering schools exclusive access to outstanding original songs and music teaching materials all based on primary topics at an affordable price. Videos for your Interactive Whiteboard including Makaton signs, lyrics and music; downloadable audio/backing tracks and lesson plans take the stress out of teaching primary music and find that bespoke song for your topic! Whole-school access for just £10 per month!
They are even fundraising for schools' diminishing arts budgets by offering schools the opportunity to pass on a massively discounted Family Membership to their pupils and will donate money back to your school – pretty cool!
Al teaches singing, runs workshops and performs shows in schools and can song-write with your class on any topic you can imagine!
Visit https://www.gokidmusic.com for further info.
Why not book a midweek stay at Wowo with music and singing with Al Start from Go Kid Music as part of your educational trip this season?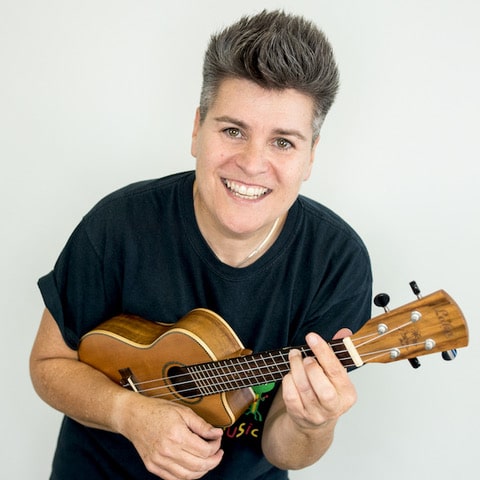 Al Start is a children's singer-songwriter based in Brighton, East Sussex. She has been writing and singing with children in schools for 10 years and before that was an experienced playworker and creative arts practitioner. She lectured at Brighton University for many years about Play, Inclusion and Reflective Practice and all her songs and activities have the Playwork Principles at the core.
She gained a distinction for Songwriting & Modern Composition at Brighton Institute of Modern Music and has recorded and toured extensively. Its this unique mix of music & knowledge/experience of children that has made Al's children's songs such a runaway success!
In 2015 Al went back to school and studied business; she launched children's music production company, Go Kid Music as a platform for her songs, shows & school work.
They are growing rapidly now as schools and families across the UK discover their range of songs, teaching materials and online clubs.

There is so much happening at Wowo throughout the year. Whether it's workshops, music, activities, campfires or anything else you want from your camping trip, make sure you stay in the know by subscribing to our newsletter. We promise no spam, just some casual updates every month or so!
If you want to book onto a workshop but still have some questions, we will be happy to help clear things up for you! You will need to make the booking on the booking section on the relevant workshop page, but if you have anything to ask about any workshops then please drop us a line below.