REALLY WILD ACADEMY - SCHOOL EVENTS AT WOWO
The Really Wild Academy™ is a division of the Really Wild Group of organisations that was founded in 2010. It serves the schools' and wider education sector with a particular focus on the delivery of high impact school camps, activity days, expeditions and digital learning.
What we do at Wowo, we offer activity days, school camps, bushcraft and survival skills-based experiences for primary and secondary years linked to personal development and behavioural goals, key topics or aspects of the curriculum. Enhancing pupils' personal development and wellbeing is at the heart of neverything we do with multiple resources available for children, parents and teachers freely available online too including activity days, school camps and digital & printed learning, talks and assemblies.
"A life changing experience! I was challenged to step out of my comfort zone and into an experience that I believe will make an amazing mark on my life forever."
Amanda L. – Student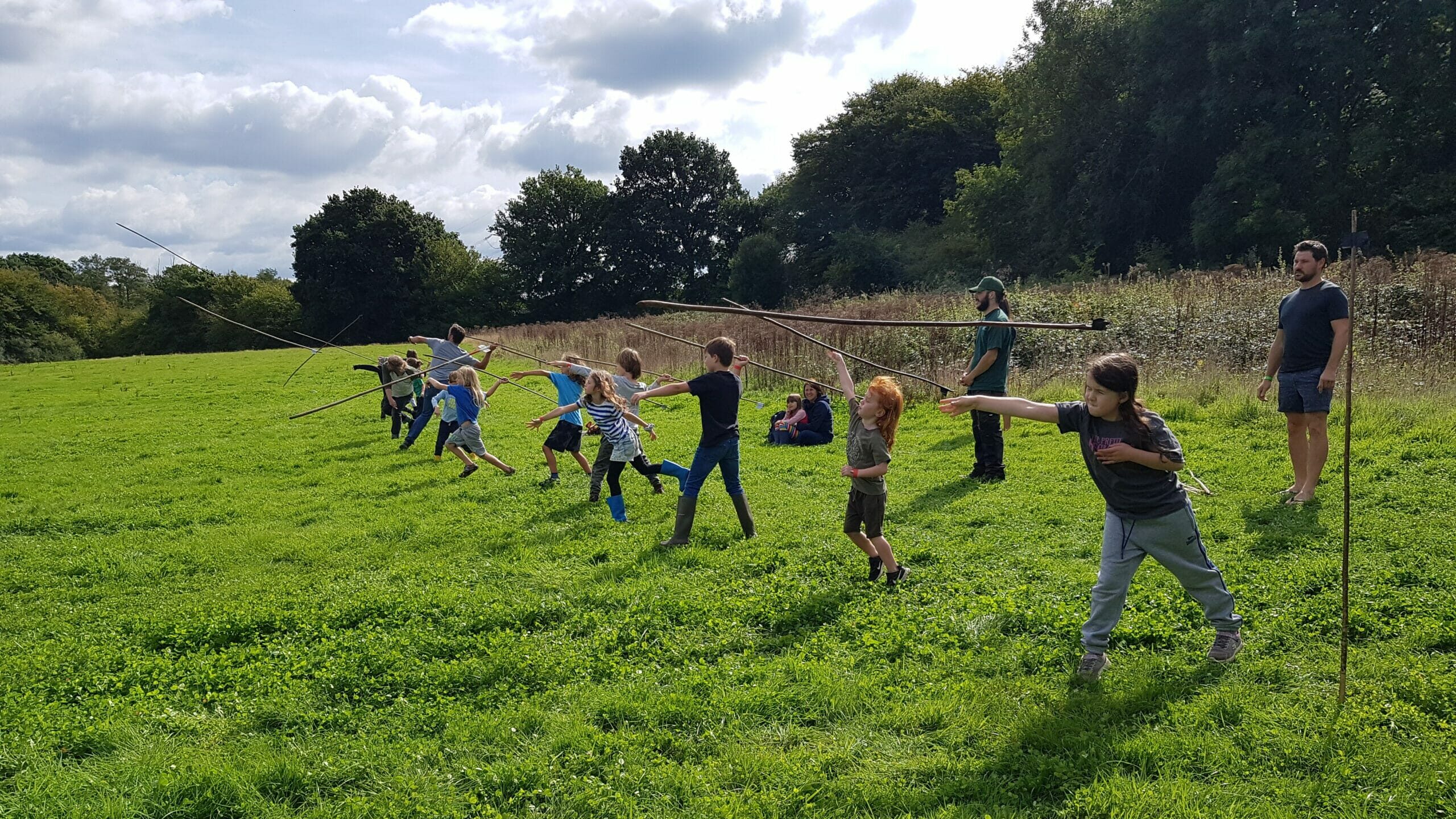 Unlike any other outdoor experience or school trips provider, the Really Wild Academy team regularly links pupils' experiences and lessons learned in nature to their application in their lives at school and at home. Learning and personal development outcomes have frequently been cited as life changing – developing children's character, capabilities (academic and life skills), confidence and wellbeing.
Key aspects of our approach termed The Really Wild Method® have been published in 5 bestselling books. Available Primary class topics:
– The Stone Age
– Great Explorers e.g. polar, desert, jungle, mountains
– The Romans, Incas and Aztecs
– The Fire of London
– Jungles and Forests
– Inventors and innovation
– Pirates
– Mountains
– Animals and nature
– Healthy living, food, cooking and nutrition
– Festivals e.g. Diwali
– The senses
Typical personal development themes:
– Leadership
– Teamwork
– Problem solving
– Communication
– Trust
– Resilience
– Serving Others
– Personal organisation and discipline
– Managing change and uncertainty
– Healthy living

"Simply brilliant! Our students loved the practical, survival-based activities, and genuinely benefitted from the lessons on teamwork, resilience, determination and self-belief. Steve and his team were consummate professionals who inspired each and every one of our boarders and left them wanting more."
Gerry Young, Deputy Head (Boarding) St. Leonards, Fife
"Really Wild have worked with Dulwich for a number of years and have provided school camps and activity days for multiple year groups for both The College and our Junior Schools. Events have always been professionally delivered with activities uniquely and effectively linked to personal development outcomes, the curriculum and class topics. Feedback from students and teachers has been excellent. Highly recommended."
Simon Croucher, Assistant Head Co-Curricular, Head of Outings and Expeditions – Dulwich College
"Children from all years at Springfield (Reception to Year 2) have been lucky enough to experience bush craft sessions with the Really Wild team. The children love the excitement of being outside searching for signs of animals and their tracks, clues to what they eat as well as identifying plants. The great thing about the sessions is the fact that staff and children work together and the thrill of making and cooking their own bread and tea is not only educational but gives all children the confidence and self-esteem to achieve."
Becky Wycherley – Head Teacher, Springfield Infant School
"Having Really Wild work with us year after year is a highlight in our school's calendar and gives both children and staff in our school a wonderful experience that is not forgotten. They bring our topics to life and cater for all types of learners. As a teacher, it's great to see how the children interact and really shine – often those children that you wouldn't necessarily expect to, which makes the whole experience even more special."
Joe Harvey – Year Head at West Park School
"The Really Wild team certainly delivered! Our students grew as individuals and as a group. They learnt how to use primitive weapons, to make fires and natural shelters (which they used), how to responsibly work with knives, how to navigate and how to administer first aid in the field as well, all in the winter months too. Lessons were well planned and extremely engaging. The team's professionalism and positive attitude throughout ensured a great experience for all. Highly recommended!"
Ollie Nicholls Outdoor Learning – Ravens Wood Secondary School
CONTACT THE REALLY WILD TEAM
Find out more: To download a brochure click here.
Social media links for children, their families and schools: If you would like to benefit as a teacher or family from our useful posts and articles concerning children's learning, personal development and wellbeing, please check out our social media links below and join the Really Wild Academy community.
Thank you.
Phone: +44(0)7771520515 / Email: [email protected] citing Wowo where you found our details.
There is so much happening at Wowo throughout the year. Whether it's workshops, music, activities, campfires or anything else you want from your camping trip, make sure you stay in the know by subscribing to our newsletter. We promise no spam, just some casual updates every month or so!
If you want to book onto a workshop but still have some questions, we will be happy to help clear things up for you! You will need to make the booking on the booking section on the relevant workshop page, but if you have anything to ask about any workshops then please drop us a line below.