REVIEWS FROM MANY HAPPY CAMPERS
Wowo is awesome! But don't just take our word for it. We have hundreds of campers that come in and out of our campsite every month, and many of them are happy to leave glowing reviews about their experience which is why they always seem to keep coming back!
Have a look below and more on Google to see what every has been saying about their stay at Wowo!

426 reviews on
Son Rodriguez
8. August, 2023.
Great camping. Has all the facilities you need . Super well organise.
Toby Wilson
7. August, 2023.
We love Wowo. Perfect mix of rustic camping and great facilities. Can get a little busy though as now very popular
Adam Peters
1. August, 2023.
I love Wowo for a spot of glamping. I've been here twice now and haven't been disappointed. There's washrooms and toilets, plus a nice sized shop on site for anything you want while camping, including wood for the essential fire at night! Highly recommended a visit. 👍
Simon Hayward
29. July, 2023.
Brilliant capsite, loads of space and really safe for the kids to play. We love having the place to build a fire with logs and kindling delivered to your pitch. The shop has some good stock but not cheap as lots of organic items, would not be good if you are on a tight budget. The food vans visiting morning and evening are great if you don't want to cook your own each night.
Enjoyed our stay here. Beautiful surroundings. Well thought out site with lots of extras such as the kids workshops, food trucks and the wild spa. But not so baby friendly… Not a single baby change table on the site! Really appreciated the family shower room… but nowhere to actually dress/ change baby making showers tricky with our 7 month old!
Dan Heaver
14. July, 2023.
Always a good stay at Wowo
SEE OUR REVIEWS ON OTHER PLATFORMS
It's not just Google that have great reviews, we also get featured in camping publications and websites where people love to share their experience with other like minded travellers. Check them out below.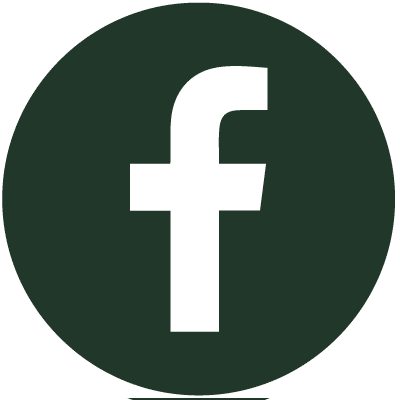 Lots of content on this page both reviews, photo's and updates from us.

This is a relatively new site but the books have been around for a long time. Please leave us a review here.

This is a campsite search engine that we feature heavily on. There are loads of reviews to be read here, please add yours.
There is so much happening at Wowo throughout the year. Whether it's workshops, music, activities, campfires or anything else you want from your camping trip, make sure you stay in the know by subscribing to our newsletter. We promise no spam, just some casual updates every month or so!
" The way a campsite should be. I've camped for years in many places, but Wowo just makes them all look bad. Spacious big fields with fire pits and huge picnic tables, perfectly clean facilities with hot showers and washing up bowls, friendly staff and a great shop for supplies. It also walking distance to a National Trust site, steam railway (that you can hear from the campsite) and plenty of good pubs for lunch. I couldn't recommend it more highly. "
" Just completed our 3rd visit to Wowo. It is the BEST Campsite I have ever visited. My 2 young boys absolutely love it. It's magical..... "
" Our favourite campsite, wish we could move it around the country wherever we want to go. Fabulous for kids to make friends to play with. It's a site which people often just stay at during the day, cooking on a fire and relaxing. It is large but doesn't feel like it. "
" Love love Wowo. Feels like a civilized festival- the facilities are excellent, the variety of activities are brill for adults (yoga in a field, workshops with a qualified herbalist) and for kids too (potion making, adventures with fairy glitter pants) loads of space for games, everyone really friendly. We will be back! Thanks Wowo xxx "
" 3rd time our family has visited Wowo. It is great for the kids, with lots of trails, the woods and the stream to explore and play in. Staff working hard to keep facilities clean throughout the day. Overall, a great place to switch off and relax. "
" We visit this campsite every year and always enjoy our stay. Facilities are basic but that is why we love it. Please don't change the site, it is perfect. Wonderful for our little adventurous ones. "
" I'm giving Wowo 5 stars because I always had such a beautiful experience here. So much cool stuff on site / brand new reception area & shop and a gorgeous wild spa. There are fabulous off camp forest walks for dog walking and a fabulous swimming spot too! Fire 🔥 pit heaven x "
" Weekend stay in a yurt and it was great, had our own area with a fire pit and plenty of logs. Facilities were fine, and thought the site was busy, there was plenty of showers, toilets and washing up facilities. Everything in the yurt was comfortable and had so much space. "
" Brilliant campsite, especially for large groups. We were 21 families camping for the August Bank Holiday. A 50/50 split of campers and glampers. Well spaced out with a communal section in the middle to get together around the campfire at nights. Facilities are kept clean. So much safe space for the kids to roam around and feel free. We had 80+ people in our group ranging from 6 months to 52 years and every single person had a brilliant weekend. Bea and Staff are great to deal with - thanks for all your help! We have already booked our return trip(s). "
You will no doubt have a handful of questions before you come camping. There is a ton of information around this site that should provide you with the answers you need. However if there is anything else, please check out our FAQs that should cover everything that you can think of. If there is still something missing, you can drop us a line.